May 2019 – Heinz Field Tour
Join us on a tour of Heinz Field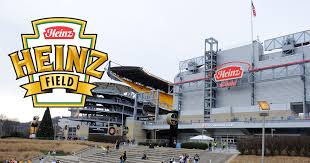 Home of the NFL team the Pittsburgh Steelers, Heinz Field can hold more than 65,000 fans in its stadium. It sits on the bank of the Allegheny River and from its seats you can view the iconic Pittsburgh city skyline and riverfront.  At nearly 1.5 million square feet in size, the stadium holds an impressive range of facilities from seating and lounges to concessions and televisions.
Heinz Field is not only the home of the Pittsburgh Steelers and University of Pittsburgh Panthers football teams; it's a monument to Western Pennsylvania football tradition and to it's loyal fans.
Fans wishing to join us in the "Ultimate Experience" will have the opportunity to get an up close and personal view of the FedEx Great Hall, Club Lounges, Luxury Suites, Press Box, Field and much more.
DATE:  May, 2019 (A date has not been confirmed)
TIME:   11:00 am
DURATION:  1 hour & 30 minutes
COST:  $7 (Senior Price)
*RSVP no later than to be determined
Send check made payable to ACRA to the following address:
ACRA
P.O. Box 112615
Pittsburgh, PA  15241-0215