April 19, 2023 – Kaufmann's: The Family That Built Pittsburgh's Famed Department Store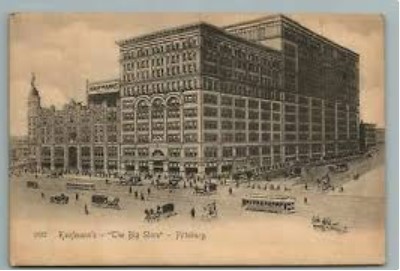 Who doesn't have a memory of Kaufmann's.  Whether its lunch at the Tic-Toc Room, waiting under the Kaufmann's clock for someone or going downtown to see the Christmas windows.  This is a luncheon presentation you don't want to miss.
Authors Marylynne Pitz and Laura Malt Schneiderman will discuss their book, Kaufmann's: The Family That Built Pittsburgh's Famed Department Store.  You will be able to purchase their book at the luncheon for $26.95 or via internet at https://upittpress.org/books/9780822947455/ 
---
In 1868, Jacob Kaufmann, the nineteen-year-old son of a German farmer, stepped off a ship onto the shores of New York. His brother Isaac soon followed, and together they joined an immigrant community of German Jews selling sewing items to the coal miners and mill workers of western Pennsylvania. After opening merchant tailor shops in Pittsburgh's North and South sides, the Kaufmann brothers caught the wave of a new type of merchandising—the department store—and launched what would become their retail dynasty with a downtown storefront at Fifth Avenue and Smithfield Street. In just two decades, Jacob and his brothers had ascended Pittsburgh's economic and social ladder, rising from hardscrabble salesmen into Gilded Age multimillionaires.
Generous and powerful philanthropists, the Kaufmanns left an indelible mark on the city and western Pennsylvania. From Edgar and Liliane's famous residence, the Frank Lloyd Wright masterpiece called Fallingwater, to the Kaufmann clock, a historic landmark that inspired the expression "meet me under the clock," to countless fond memories for residents and shoppers, the Kaufmann family made important contributions to art, architecture, and culture. Far less known are the personal tragedies and fateful ambitions that forever shaped this family, their business, and the place they called home. Kaufmann's recounts the story of one of Pittsburgh's most beloved department stores, pulling back the curtain to reveal the hardships, triumphs, and complicated legacy of the prominent family behind its success.
---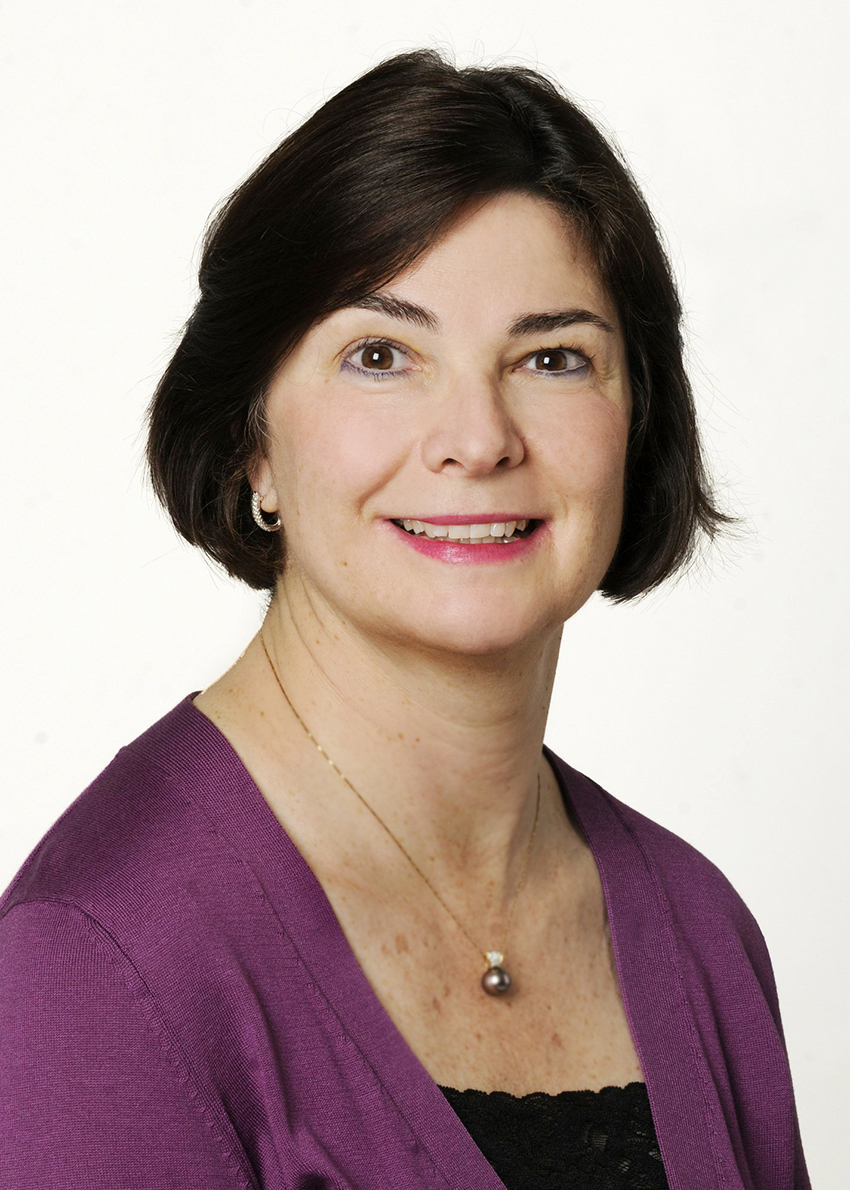 Marylynne Pitz is an award-winning journalist covering art, architecture, books, and history. She was a member of the news team that won the Pulitzer Prize for coverage of the Tree of Life shooting in 2018. She has won five Golden Quills, an Inland Press Association award for investigative reporting, and a Matrix Award. A native of Indianapolis, she has lived in Pittsburgh since 1980.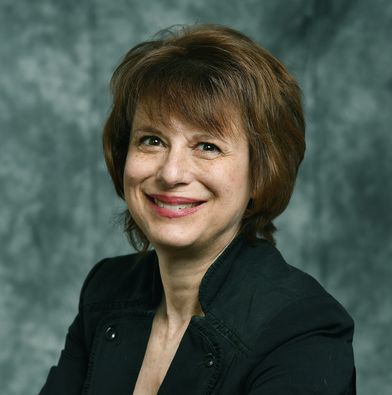 Laura Malt Schneiderman is a journalist and web developer in Pittsburgh. She has won seven Golden Quills and was part of a team that won the Scripps Howard Edward J. Meeman Award in 2011. Originally from Saint Louis, she has worked in journalism in Washington, DC, and Pennsylvania.
---
Reservations are required to assure adequate space and food. Reservations and money are due no later than 4/12/2023.
Tickets unavailable at the luncheon.
RSVP No Later Than Wednesday, APRIL 12, 2023
April Menu
Soup of the Day
Herb Roasted Chicken & House Made Meatloaf
Seasonal Vegetables
Assorted Rolls & Butter
Chef's Selection of Desserts
Coffee, Hot & Iced Teas
*Please note menu is subject to change.
All luncheons start at Noon at the
DoubleTree Hotel by Hilton
Take Exit 67 off Parkway West, I-376
Turn left onto Mansfield Avenue
Turn right at the DoubleTree Hotel by Hilton sign
ACRA members – $20.00
Guests w/reservation – $25.00
Mail all reservation checks to:
ACRA
P.O. Box 15285
Pittsburgh, PA 15237