May 17, 2023 – Let's Get Started in Genealogy.
Let's Get Started in Genealogy
Rebecca Kichta Miller born and raised in Pittsburgh, Pennsylvania, mostly on the South Side, and is the eldest of seven children, three boys and four girls. She has been "doing genealogy" since 1971 when her mother gave her copies of two family trees.
In 1975, she moved away from Pittsburgh. In the days before the internet, she spent many days scouring libraries and repositories for information to fill in the gaps on these family trees and many a vacation back in Pittsburgh collecting photos, stories, and memorabilia. Once living in Northern Virginia and working in Washington, D.C., she then discovered the National Archives, the Library of Congress, and the DAR Headquarters.  With the advent of the Internet, a trip to Ireland, many, many interviews with close family members, numerous educational seminars, webinars, and conferences, and DNA testing under her belt, she now consider herself a "Not-Certified Genealogist."
She has served as the President of the Western Pennsylvania Genealogical Society five times in the past ten years.  She also served as the Editor of the Society's newsletter, Jots from Western Pennsylvania since 2012. Each September, she volunteers to organize a genealogy pavilion at both the Pittsburgh Irish Festival and the Ligonier Highland Games, providing outreach and resources to anyone who has an interest in family history, whether they have Irish or Scottish ancestors or not. As an active member of numerous local, state, national, and international genealogical societies, she works hard to keep her skills up-to-date in order to share family history research methods.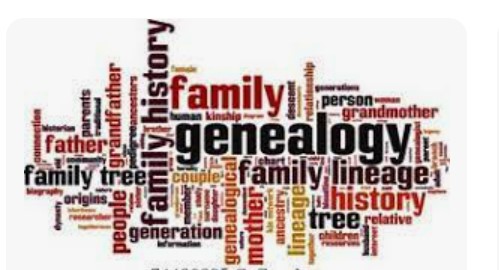 Reservations are required to assure adequate space and food. Reservations and money are due no later than 5/10/2023.
Tickets unavailable at the luncheon.
RSVP No Later Than Wednesday, MAY 10, 2023
NO REFUNDS AFTER THE RSVP DATE
May Menu
Soup of the Day
Baked Cod, Beurre Blanc & Penne Marinara
Seasonal Vegetables
Assorted Rolls & Butter
Chef's Selection of Desserts
Coffee, Hot & Iced Teas
*Please note menu is subject to change.
All luncheons start at Noon at the
DoubleTree Hotel by Hilton
Take Exit 67 off Parkway West, I-376
Turn left onto Mansfield Avenue
Turn right at the DoubleTree Hotel by Hilton sign
ACRA members – $20.00
Guests w/reservation – $25.00
Mail all reservation checks to:
ACRA
P.O. Box 15285
Pittsburgh, PA 15237