April 18, 2018 – Luncheon Meeting

Ed Kelemen is an author, columnist, playwright and paranormal documentarian who has written several books and has many interesting stories to tell of local paranormal lore.
His articles and short stories have appeared in numerous local, regional, and national publications. His latest book, Paranormal Pa is a collection of paranormal events that have happened in Pennsylvania.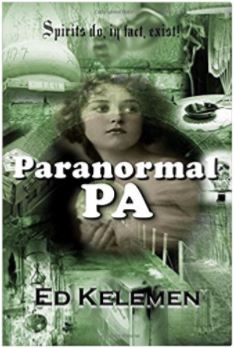 Mr. Kelemen is a founding member of the Allegheny County police bomb squad, he spent 23 years as a police officer before retiring.
More information about Mr. Kelemen can be viewed at www.ekelemen.com
RSVP NO LATER THAN APRIL 13, 2018 TO TAKE ADVANTAGE OF RESERVATION PRICE OF $17.00
All luncheons start at Noon at the
DoubleTree Hotel by Hilton
Take Exit 67 off Parkway West, I-376
Turn left onto Mansfield Avenue
Turn right at the DoubleTree Hotel by Hilton sign
ACRA members – $17.00 w/reservation
Guests w/reservation – $20.00
ACRA members w/o reservation – $20.00 paid at the door
Guests w/o reservation – $23.00 paid at the door
Mail all reservation checks to:
ACRA
P.O. Box 112615
Pittsburgh, PA 15241-0215