March 21, 2018 – Luncheon Meeting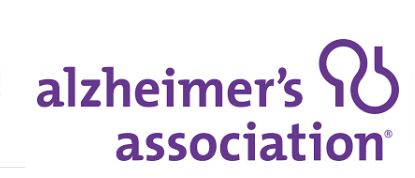 Sara Murphy, Senior Program Manager of the Alzheimer's Association Greater Pennsylvania Chapter will speak about the signs and symptoms of the disease and caretaker issues.
The Alzheimer's crisis is growing rapidly. It is a heartbreaking disease. It is terminal and currently unstoppable. And it is tremendously costly, both to American families and the nation as a whole.
The Alzheimer's Association is committed to providing opportunities for early-stage individuals to make meaningful contributions socially, politically, culturally and in other ways that bring purpose to their lives.
Alzheimer's is a progressive disease, where dementia symptoms gradually worsen over a number of years. In its early stages, memory loss is mild, but with late-stage Alzheimer's, individuals lose the ability to carry on a conversation and respond to their environment. Alzheimer's is the sixth leading cause of death in the United States. Those with Alzheimer's live an average of eight years after their symptoms become noticeable to others, but survival can range from four to 20 years, depending on age and other health conditions.
If you or a loved one has been diagnosed with Alzheimer's or a related dementia, you are not alone. The Alzheimer's Association is the trusted resource for reliable information, education, referral and support to millions of people affected by the disease.
10 Signs of Alzheimer's Disease
RSVP NO LATER THAN MARCH 16, 2018 TO TAKE ADVANTAGE OF RESERVATION PRICE OF $17.00
All luncheons start at Noon at the
DoubleTree Hotel by Hilton
Take Exit 67 off Parkway West, I-376
Turn left onto Mansfield Avenue
Turn right at the DoubleTree Hotel by Hilton sign
ACRA members – $17.00 w/reservation
Guests w/reservation – $20.00
ACRA members w/o reservation – $20.00 paid at the door
Guests w/o reservation – $23.00 paid at the door
Mail all reservation checks to:
ACRA
P.O. Box 112615
Pittsburgh, PA 15241-0215