May 15, 2024 – Notorious Pittsburgh
Notorious Pittsburgh by Chris Whitlatch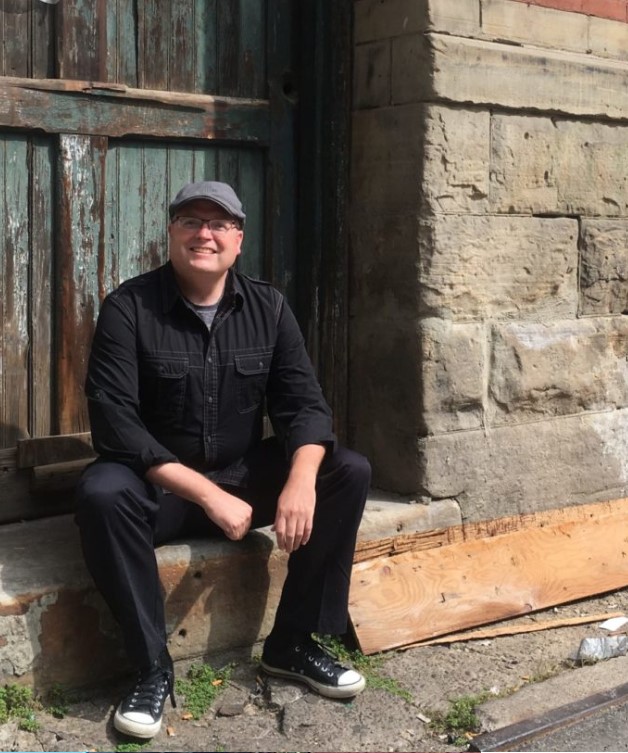 The book Notorious Pittsburgh is a collection of author, Chris Whitlatch's, favorite stories that he has been telling for several years now. Featuring more than 20 stories from Pittsburgh's past, the book includes the first bank robbery, famous jailbreak, as well as several stories from our former red light district as well as the prohibition era.
Chris Whitlatch is an author, game creator, and nonprofit marketer, but he likes to be best known as a storyteller. For the past several years, he hosted two walking tours in downtown Pittsburgh, telling stories of Pittsburgh's Notorious past. He collected those stories as well as several more of his favorites into this book. He has a journalism degree from New York University but grew up in Southwestern Pennsylvania and returned to the area in 2000. Look for current and future titles at christopherwhitlatch.com.
THE BOOK, NOTORIOUS PITTSBURGH, WILL BE ON SALE AT THE LUNCHEON FOR $15
Reservations are required to assure adequate space and food. Reservations and money are due no later than 5/8/2024
Tickets unavailable at the luncheon.
RSVP No Later Than Wednesday, May 8, 2024
NO REFUNDS AFTER THE RSVP DATE
May Menu
Soup of the Day
Menu not confirmed at this time/once confirmed it will be posted
Assorted Rolls & Butter
Chef's Selection of Desserts
Coffee, Hot & Iced Teas
*Please note menu is subject to change.
All luncheons start at Noon at the
DoubleTree Hotel by Hilton
Take Exit 67 off Parkway West, I-376
Turn left onto Mansfield Avenue
Turn right at the DoubleTree Hotel by Hilton sign
ACRA members – $20.00
Guests w/reservation – $25.00
Mail all reservation checks to:
ACRA
P.O. Box 15285
Pittsburgh, PA 15237