October 16, 2019 – Luncheon Meeting

Have you ever wondered: What is Big Foot?  Where is Bigfoot from?  Has there ever been a Big Foot sighting in Pennsylvania?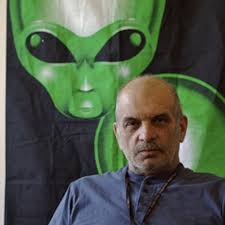 Fred Saluga is the Director of the Fayette County Pennsylvania Bigfoot Research Project.  He is also the Director of the West Virginia Center for Unexplained Events, which investigates Bigfoot, Cryptids, and other strange animals and anomalies in West Virginia and other states.  He will give a presentation on Big Foot and discuss actual case sightings.
Mr. Saluga is an ex-Law Enforcement Officer and Chief of Police in Fayette County, Pennsylvania.  He worked as a Child Protective Officer in Florida and Pennsylvania.  He has taught UFO, Cryptid and Conspiracies at the Eastern Gateway Community College in Steubenville, Ohio.
Mr. Saluga has investigated over 500 UFO cases in Pennsylvania, Ohio, West Virginia and Florida.  He was the co-host of the weekly UFO's over Pittsburgh television show on Comcast TV.
You don't want to miss this very entertaining and informative presentation in the spirit of the all things super natural in the month that we celebrate Halloween.  We hope you will join us.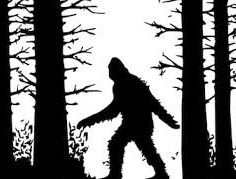 RSVP NO LATER THAN October 11, 2019 TO TAKE ADVANTAGE OF RESERVATION PRICE OF $17.00
All luncheons start at Noon at the
DoubleTree Hotel by Hilton
Take Exit 67 off Parkway West, I-376
Turn left onto Mansfield Avenue
Turn right at the DoubleTree Hotel by Hilton sign
ACRA members – $17.00 w/reservation
Guests w/reservation – $20.00
ACRA members w/o reservation – $20.00 paid at the door
Guests w/o reservation – $23.00 paid at the door
Mail all reservation checks to:
ACRA
P.O. Box 15285
Pittsburgh, PA 15237