ACRA By Laws Last Amended on February 18, 2016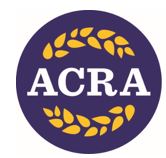 _______________________________
2020 ACRA ELECTION OF BOARD OF DIRECTORS NOTICE
The ACRA board has adopted temporary measures to conduct the 2020 election of board members in the presence of restrictions resulting from the efforts to contain the corona virus epidemic. The measures do not represent a revision of the bylaw provisions for conducting an election, but a temporary attempt to conduct business in light of the existing public health emergency.
If feasible, the Annual Meeting will be held in November as planned. If not, the December holiday party will serve as the Annual Meeting. Voting on the candidates will be done by the members in attendance. There will be no ballot mailed out this year.
The current incumbents have consented to be candidates. Any other member in good standing wishing to be a candidate must identify themselves and present a brief introduction of themselves to the membership via the regular mail address or e-mail address of the Association no later than October 15.